All the programs we install are free and are designed to help us help you.  We work on being transparent and open with our clients.  That's why we're explaining what we do and why we install them on client systems. You are always welcome to review the reports these programs provide. 
DoctorDave Computer Repair (aka Kabuto)
We leave this program on the desktop as a way to help clients reach us.  When you open this app, it lets you send a message directly to us.  It even lets you include a picture of the screen.  This system works even if your email program doesn't.  The program sends us a message when it detects a hard drive problem.  It checks in with you on occasion to make sure everything is working okay.  It tracks updates and changes to your computer.  We'll then follow up with you if a significant problem is reported. If you ever question the authenticity of messages from us, please gives us a call. This program only reports problems and doesn't transfer any personal information
This system is great when you have a quick question and want to send us a message.  Emails and phone calls are always welcome too; we're just trying to make it easy on you.
This program only works on a PC.  For Mac clients, we install Watchman.  You can't access that program directly, but it also sends us a message when there is a problem.
Help Me Dave (aka Instant Housecall)
This is a program that allows, with your permission, remote control of your computer.  That helps us help you.  Unlike other remote control programs, this one isn't subject to being hijacked by scammers.  It's designed to only connect with one of our techs and configured only to do that when you make an approved appointment with us.  Again, we cannot remotely connect to your computer without an appointment and your consent.  Many computer problems cannot be solved remotely, but when it's an option, we'll offer it to you.  This program saves you time and money.
Malwarebytes
The free version we install helps remove internet nasties aka viruses or malware.  You're welcome to run it between visits to detect and remove problems.  The paid version of the program is $40 and we recommend it to help prevent stuff from getting on your computer.
PatchMyPC
This program checks your computer for any software updates and automatically configures them.
EtreCheck
For Mac clients, this does a basic diagnostic scan.  We'll email that report to our dispatcher to keep in your file.  No personal information is transmitted by this program and you are welcome to use it yourself for a checkup and see what it reports.
Watchman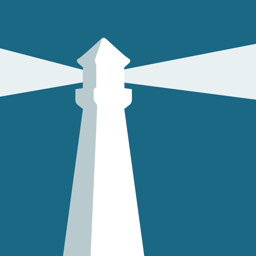 Watchman, as mentioned above, is our early-warning system for Macs. It takes a snapshot of the current state of your hardware and notified us if there are problems, in particular, if a hard drive is failing or a backup hadn't been done recently.  This program only reports problems and doesn't transfer any personal information.  We'll email you if we get one o those messages.  If you ever question the authenticity of messages from us, please gives us a call.
Other programs we may use during a service call, but don't leave on your computer
Malwarebytes Toolset:

 We'll run this as a quick check-up to fix basic programs

TechSuite:

 This runs a report of your computer's general health.  It takes a bit longer and we run it after Malwarebytes Toolset says your computer isn't heading for a serious crash.

Autobackup or Carbon Copy Cloner:  

these are programs we use to transfer stuff from an old computer or hard drive to a new one.  
We're proud of the tools and training we have and are delighted to answer any questions you have about them.